About Us
Floral Art by Tim is your REAL neighborhood florist that offers REAL customer service. Tim, owner/designer at Floral Art by Tim, has been creating floral art for 20+ years. We are a real brick and mortar small business located in the quaint south Minneapolis neighborhood of Field/Regina/Northrup. We believe that customer service and quality products should be the everyday experience, and at Floral Art by Tim it is! Check out our reviews here and on google.
We create floral arrangements for you based on what you want them to say, the look you want...not what a big wire serivce or some far away website says you should get. We create floral art from the heart, just for you!
Tim is proud that Floral Art by Tim was selected by ESPN sports to create floral arrangements for their broadcast set for the 2019 NCAA Final Four that was hosted here in Minneapolis, MN. Tim also placed 2nd in 2018 Koehler & Dramm Professional Designer of the Year. This was a surprise package design competition and he had to create 3 wearable designs. This was held during the Home & Garden Show. Additionally, Tim is so very proud to have been selected as the 2022 "Business of the Year" by Twin Cities Quorum. This is the local chapter of the NGLCC (National Gay/Lesbian Chamber of Commerce). To be recognized by your fellow colleagues of Quorum was truly heart warming.
As an LGBTQ+ owned small business Tim understands the fight for equality...for EVERYONE! I am so very proud to say that ALL ARE WELCOME HERE!
We thank you for your continued patronage!
"Where flowers bloom, so does hope"
- Lady Bird Johnson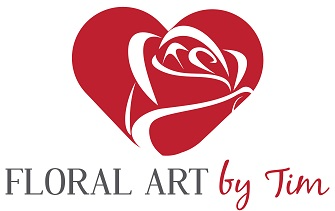 Place orders direct at (612) 824-4526 or right on our website! Our website offers secure ordering 24/7 with several payment options.