Holidays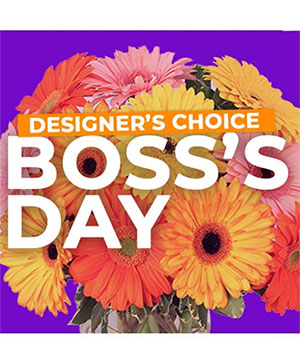 Bosses Day is just around the corner. Show your boss just what they mean to you with a beautiful flower arrangement from Floral Art by Tim. It's always good to get recognition of a job well done, and National Bosses Day is the perfect time to do it. Let Floral Art by Tim help you send flowers to your boss this is Bosses Day.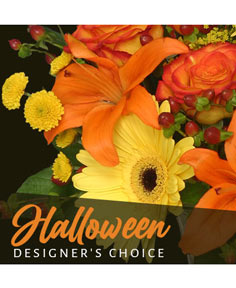 You know it is telltale signs that Halloween is approaching when you begin seeing the seasonal candy aisle fill up, the air grows cooler, and the leaves begin to change. Your excitement begins to build and start to consider what your fun plans are with friends and family in your free time. However, one quick way to throw a hatchet in your fun is when you've realized you should have taken action sooner. You stop on the candy aisle and realize you waited too long and all of your favorite candies you originally planned to include are bought out. The costume you've been eyeing and debating to commit to is no longer available. Had you only purchased your desires in advance, then your Halloween festivities would have felt spook-tacular. Don't make the mistake of waiting until it's too late. Select and order your fang-tastic Halloween flowers now. Floral Art by Tim has a variety of festive flowers for your exploration. Find the arrangement that meets your theme needs or that you love most. You can easily set your flower's delivery date in advance to arrive exactly when you want them to. Forget the fuss, rest easy, and play hard. You will be glad you ordered early. When the order volume is high, flower shops are likely to run low on particular or popular flowers. If you have a specific arrangement you have been dying to have, don't hesitate to secure your order and beat the crowd. You'll have that spell-tastic table beautifully decorated in no time. If you have any questions regarding the details of your order, a product, or your delivery, please feel free to contact Floral Art by Tim at (612) 824-4526. We would be glad to help.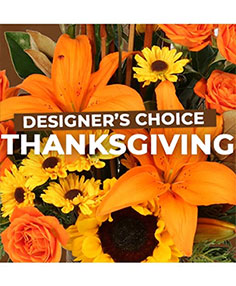 Want to add that extra touch to your Thanksgiving decor? Add a luscious bouquet featuring colors of red, yellow, orange, and cozy neutrals. Arrangements come in cornucopias, baskets, and vases, adding a sophisticated feel to your harvest table. Even if you are not able to gather with family this Thanksgiving, allow Floral Art by Tim to create a fall harvest arrangement to be there for you!
We deliver the entire Twin Cities Metro!